I think today is a day for lightness. I found great deals and fun tutorials to share with you.
Have you heard of
Bundle of the Week
? Every week is a new topic and you can buy a bundle of five different ebooks on that topic. I LOVE that idea. This week the topic is Paleo as in a way of eating. More and more people are interested in "getting off the grid" as much as possible. People see the value in sustaining a wholesome and healthy life through energy efficiency and savings, growing their own food, creating their own textiles, and believing through sustainable living we will survive this difficult time in history, like our greats and grandparents did! And how our ancestors ate is what a Paleo Diet is all about. Paleo diets are based on fruit, vegetables, nuts, and meats. For those people who are sensitive to gluten, this diet is a very healthy way of eating.
This bundle includes the following ebooks:
The Paleo Miracle by Joe Salama

The Paleo Snack Recipe Book by Suzanne Crawt

Eating Out and Traveling on the Paleo Diet by Aglaée Jacobs

Toadally Primal Smoothies by Primal Toad

Paleo Ice Cream by Ben Hirshberg
$10.00 bottle openers!
Karen Thomas has great prices, but now through the 17th of June she's having a great sale on her Beadable Products! She has different kinds of bottle openers, wine stoppers, serving utensils, pens, key rings, swizzle sticks, and beadable bangle bracelets! Great and easy ideas for Father's Day!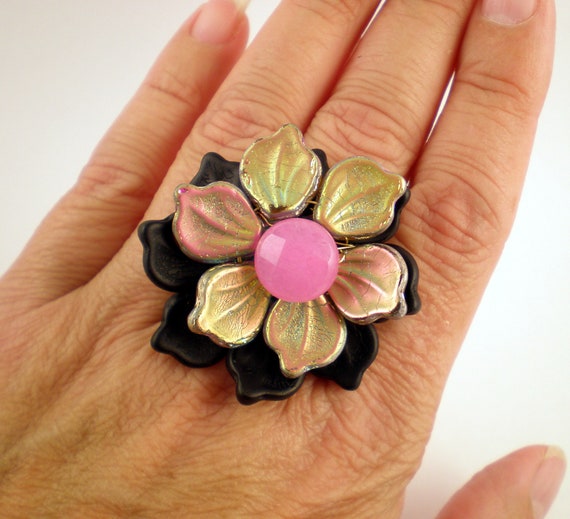 I'm also having a great sale for a week 50% off EVERYTHING!
Use coupon code CLEANOUT50 at checkout.
Here's one of my favorite tutorials, this Shambala bracelet. I just made my second one last night! TooCuteBeads has a lot of nice tutes; here's my first one.
Here's a wonderful tutorial by Bizsugyar that is simple to follow, simple to execute, great for using my lampwork beads, and very high impact and beautiful!
The language is not English, but the pictures are worth more than 1,000 words! The supplies are easy to get from the craft and/or hardware store.
If you like DIY's check out my Pinterest DIY board!