The Mamas and the Papas sang about Monday; I sing about Sunday. Sunday is the "why" day.
Why do we have a need to understand our place? Why do I feel so out of place? Why do I seek a purpose as if there actually was one? Why are we humans so emotionally attached to things we cannot see, and do not know, but insist on trying to understand?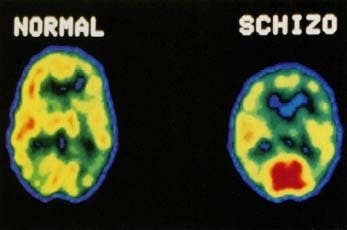 How does one know the difference between a gift of seeing and schizophrenia? Why is that line so blurry? Is it because the unknown and things we have no experience with frighten us? Why can't we just accept what is? Why do I feel a need to analyze and rationalize?
Native American ways seem like secrets to me. Are their rites and beliefs kept secret on purpose? When I've gone to pow wows I want to dance and cry at the same time; I find such beauty in their songs, but to my ears the "words" are just sounds with no sense, rhyme, or reason, as if I'm not permitted to really hear, but my heart wants to know what is being said.
The Lakota have ritual where they pierce their skin with the strongest bones of the buffalo and tie it to a tree and try to pull themselves from the piercings either in their chest or back. I find this repulsive, and frightful; are these feelings because I'm afraid of pain, physical and psychic?
There are other tribes in the world who do the same thing (India' Garudam Thookkam) or similar (bungee vine jumpers); I feel equally repulsed and cringe at just the thought. But the purpose of these practice is to get your spirit to leave your body, to "see" beyond, to "talk to God". I react with a "Duh, of course you are going to pass out and hallucinate, but why do we have to go through pain or torture to get there?" Many sexual practices are for the same purpose.
People who identify with "witchcraft" are the most schizophrenic to me; so much is just fantasy, it all looks so "put on". On the other hand a discussion of heaven and hell from a witch's perspective seems to best explain this whole post, this need to question: "There can be hell realms, but I don't think that they are places that we go to. They are places that we drive ourselves into through our hunger . Hell realms are very easy to fall into and very difficult to climb out of." It is that hunger and that presence in and climbing out that seems significant; that seems truly to define insanity. Is it the question or is it the answer that makes us crazy? If it's crazy to think and believe some of the ways people do, how is it they find another person at all who completely identifies? Crazy loves company, too? I think there is a big part of this reasoning that has to do with self-judgment. Artists go through this on a regular basis.
Here are some beads that I've made in the last couple weeks. I don't like most of them. I guess that is me being in the realm of hell. Will making more beads allow me to "climb out"? Yet again, it is the witch with words I appreciate: "You can define your life by your willingness to take risks. We are in many ways limited only by our courage." I suppose she means the lack thereof? What does an unlimited life look like? Perhaps it is never asking "why", never satisfying the hunger to "know", understanding the desire but not succumbing, being aware of the risk that the answer lies there....Epiphany: The bible talks about Satan in the tree of knowledge! And then I fall back into the pit of "why" to the ladder of "how"; how does one live "responsibly" at the same time they live an unlimited life? I have a child who means more to me than an unlimited life; perhaps that is the REAL definition of life. Define your life by your willingness to live for another. Doesn't that sound like "religion"?